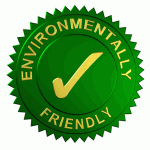 If you have a dent in the body of your vehicle, and the paint is neither chipped, split, or broken, a paintless dent repair (PDR) is likely to be the best option for you.
Some of the advantages are:
Environmentally safer
Cheaper than traditional body shop repairs
Cheaper than the insurance excess
Work can be carried out at your home or place of work.
Quick repairs can be done within an hour.

PDR is one of the most cost-effective ways to remove dents and dings. Not only is it cost-effective, but it is quick and won't keep your car in the garage for days. While some methods of dent repair look to conceal the dent, PDR removes the dent completely.
One of the most critical benefits of having a PDR is that it preserves the body panels' structural strength. As well as retaining the quality of the original manufacturer paint.
Why is a paintless dent repair so effective?
Millions of drivers have the unfortunate issue of a slight ding in the body of the car or a dent in the door. The paint most often is not damaged, but the dent is unsightly. A paintless dent repair can have your vehicle looking good as new in no time at all.
When can a paintless dent repair be used?
There are some circumstances where your car is the ideal candidate for a PDR.
The damage is in the centre or the panel.
The damage is not close to the edges of the panel.
There are no fractures, peels, or cracks in the paint.
There has been no attempt to repair the dent with putty or fillers.
PDR is a fast, cost-effective, and convenient way to have dings and dents removed from your vehicle.
We have more information on the limits of PDR, and what is and isn't possible.